So you wanna get your hands on all this cool stuff? Boy do I have just the thing for you! Check out the links below for resources, downloads, and guides on getting started with .Net, Windows Phone, and Windows 8 development. Enjoy!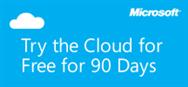 Get started on using Azure to support your mobile apps with things like Federated Authentication and other Mobile Services or use it like I am to host your own blog!

Windows 8 App Builder
Get the resources and guidance you need to build your own Windows 8 applications, straight from Microsoft! Sign up here for the App Builder program and you'll get the tools and support you need to ensure your great idea is available to millions.
Windows Phone App Builder
Same as the aforementioned Windows 8 App Builder adventure, but for that sexy Windows Phone you've got!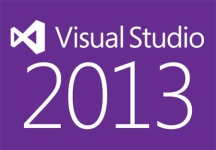 Need to get the dev environment? Look no further, download your free copy of Visual Studio right here! #winning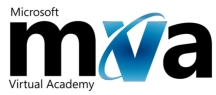 From Jump Starts to walkthroughs, C# to System Center, you can learn just about anything you need to know about all of Microsoft's products, services, and tools from the MVA. Check it out!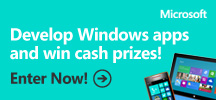 Already got Windows 8 or Windows Phone apps published? Enter to win up to $1000! Winners drawn each month!