I'm not the only one reporting this issue, but I've also become aware of a few users not having problems. So, I thought I'd just post this as a PSA to people running the new Technical Preview who may be having problems with Store apps and their UIs.
If you do all the Updates available for Windows 10 today, the one cited in this post title is in the list. Upon installing it you'll be asked to reboot your machine: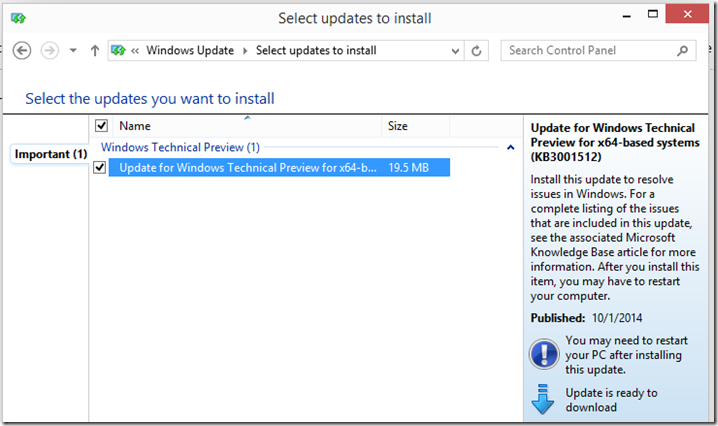 The support site for this KB is located here: http://support2.microsoft.com/kb/3001512
Upon installation I was asked to reboot. Prior to doing this here's what it looked like when I launched the Mail app on my PC: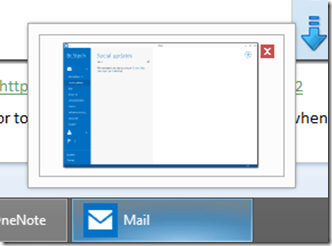 Taskbar button has Aero upon launch, window opens normally w/o issue.
After reboot here's what I get: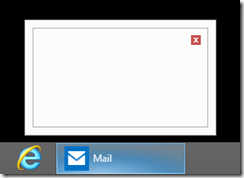 In fact, this happens for most modern apps; no UI shown when launching it for the first time. Killing the app, then re-launching again, will yield success. However, prior to doing this update, I never had to worry about such things.
YMMV, but I thought I'd put this out there for anybody having the same problem.