Guess what I found, folks. I managed to get .Netitude INSIDE Windows 8's super-sexy Bing News app. And it couldn't have been easier.
Bing News allows you to add your *own* feeds to it. And by *own* I mean any one you want, and by feeds I mean RSS feeds, baby.
"Dude, you're awesome. TELL ME HOW!" after the break, oh impatient one.
Fire up the Bing News app. Flip down the App (top) bar, click 'Sources'

Presented with this "Browse Sources" screen, I noticed the "Type a source or RSS URL to explore"
Wait, what? RSS URL? Don't mind if I do!

Click the '.Netitude' tile that pops…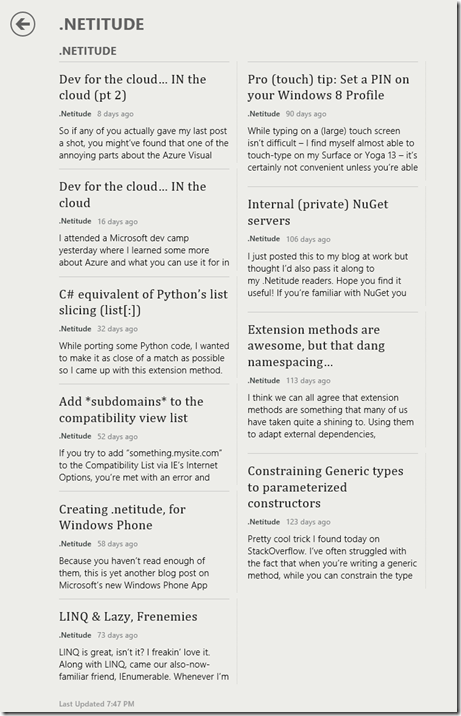 Holy… AWESOME!
I popped the command (bottom) bar and saw this gem: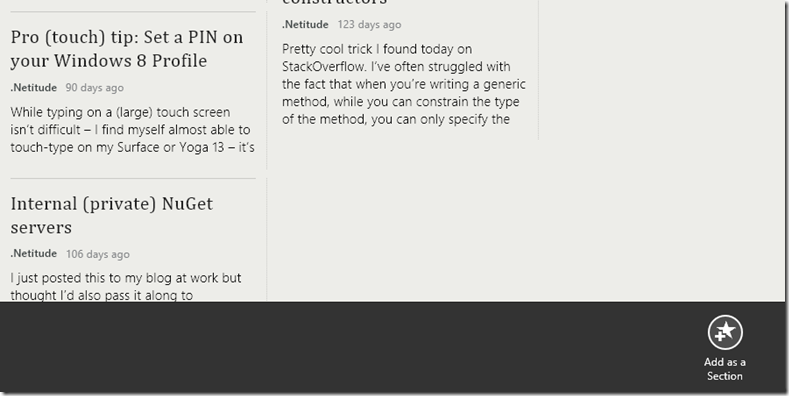 Well, don't mind if I do.

Sweet. But what does one of the articles look like if somebody clicks on it?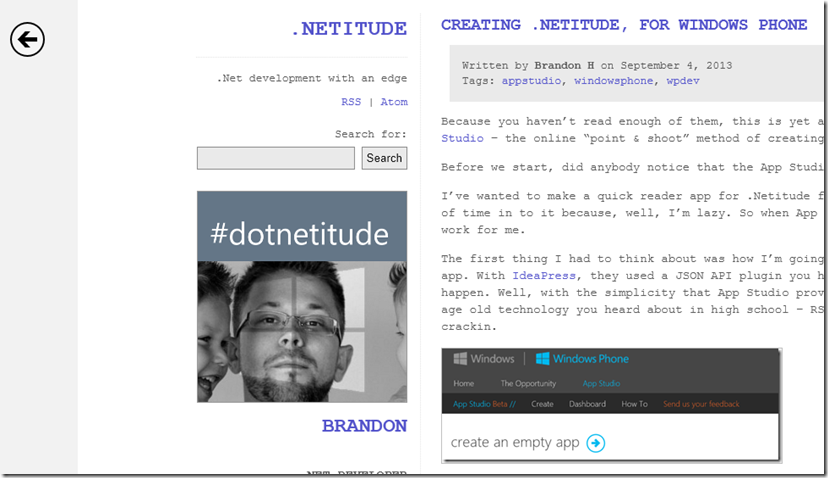 Ah, I see – not bad. Pretty much like what all the articles pulled up by my "topics" filters (Windows Phone, Windows 8, Microsoft, etc.). It just shows the website w/in the news app, but gives you the ability to go to the website AND to share from the news app – both pretty nice built-ins as well.
Now let's check out where exactly that 'Add to Sources' made things show up.

I found that the above doesn't happen until I've gone to the main page (Bing News) and waited a few seconds for the section to poll & load.. but after it does, freakin' sweet!
Now if I scroll to the end of my Bing News main screen: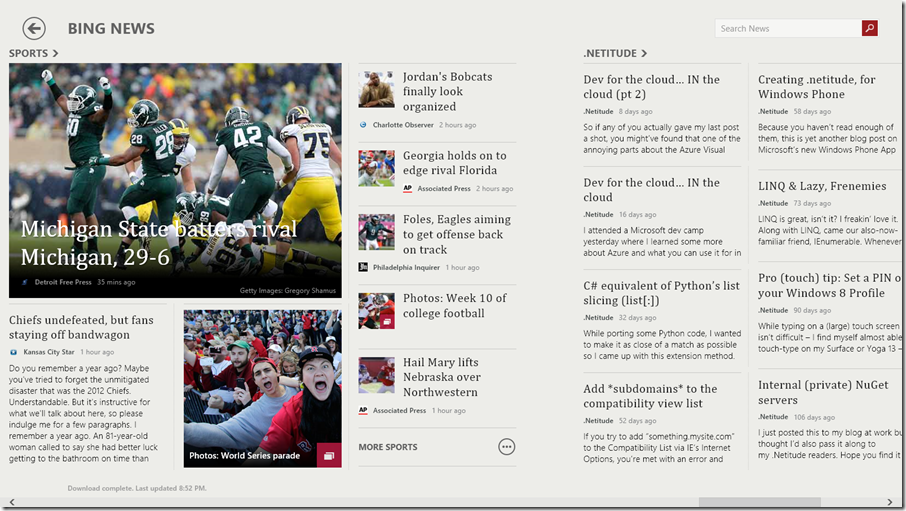 Sweet. The only thing that would make this better, in my opinion, is if you could order the sections however you wanted. I haven't found a (straightforward) way to do this yet.
There's another bonus to this approach. Clicking the section header takes you to the screen you saw earlier when we had just clicked the .Netitude tile, and popping up the command bar gives you this gem: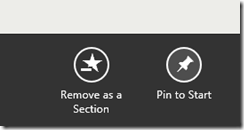 Pin to Start? Don't mind if I do!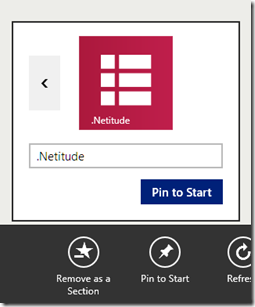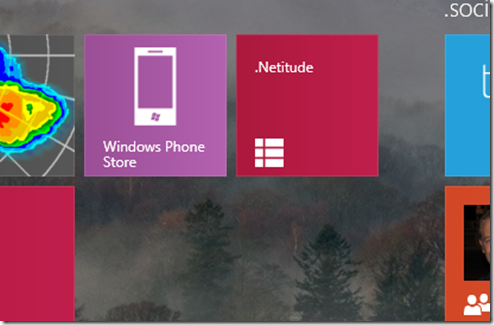 Now to watch intently to see if there's a 'live' aspect to this bad boy… Thus far I've not seen any.
Hope you enjoy this power tip for the Bing News app! If you already knew about it, well, good for you.