If you try to add "something.mysite.com" to the Compatibility List via IE's Internet Options, you're met with an error and your only recourse is to add the full domain, "mysite.com" to the list instead – which might not be ideal if the rest of mysite.com works great, but only something.mysite.com has compatibility issues.
However, there is a way to add just the subdomain to the compatibility list once you understand how the CL works. I'll spare you those details and get right to the nitty gritty. Before I do, though, make sure you do not have Compatibility View turned on for the entire domain.
The secret lies in how a company can manage its own compatibility lists: via Group Policy.
To add the problematic subdomain (something.mysite.com) to your CL, do the following (you must be an Administrator on your machine in order to perform the following operations):
Start the Group Policy editor by going to Start | Run (or Window + R) and typing 'gpedit.msc'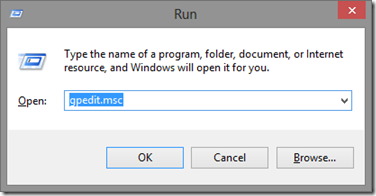 Navigate to Computer Configuration \ Administrative Templates \ Windows Components \ Internet Explorer \ Compatibility View and choose Use Policy List of Internet Explorer 7 sites: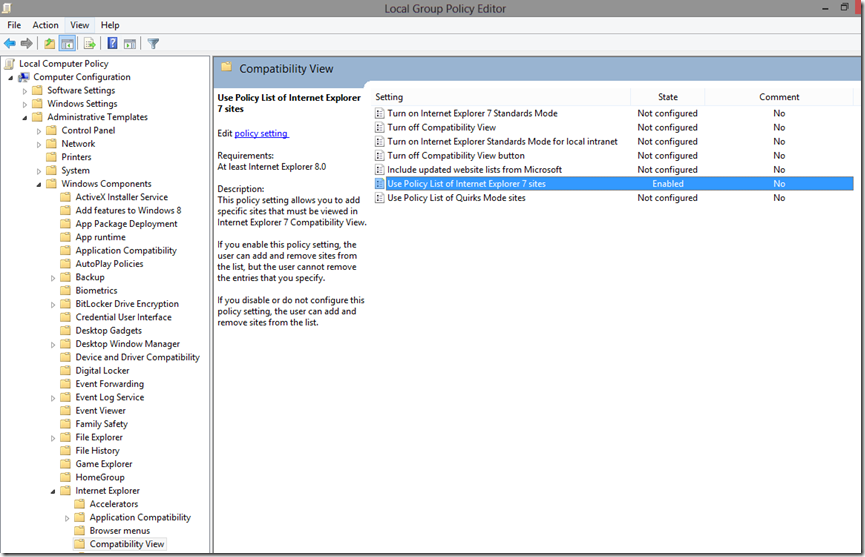 Double-click the option, and set it up as shown: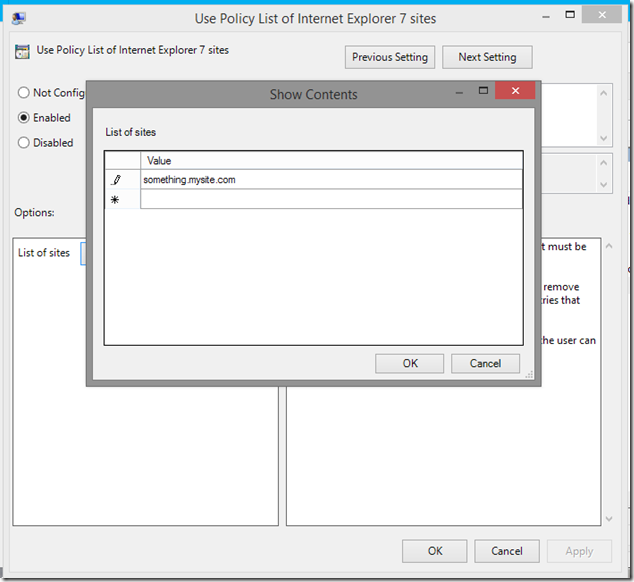 Logout and log back in to your PC and you'll see that now mmysite.com won't use Compatibility Mode, but something.mysite.com will! Enjoy!