For me, this has proven very useful. Since I have multiple accounts in my Outlook configuration, I quite frequently jump between folders in different mailboxes, etc. Sometimes it's way faster to navigate around Outlook just like it's a browser.
Here's how to set it up:
1) Click the drop down for the Quick Access Toolbar, choose More Commands…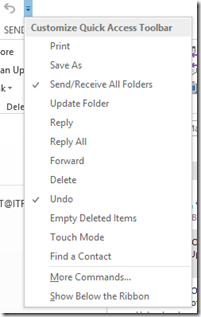 2) In the subsequent list, choose All Commands, and find the 'Back' command w/ the arrowed icon, move it to the selected values for your toolbar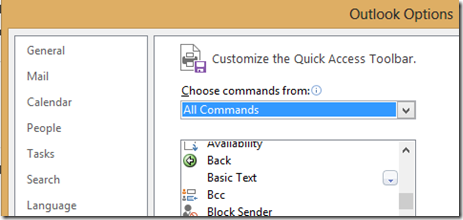 3) Do the same for the Forward icon, and you're done!
This works in Outlook 2010 as well, and probably 2007.